Fantasy Music Manager
Manager mania
A fantasy game for music became a reality at our hands.
– 10 out of 10! Extra outfit points!
That was the kind of chants you could hear at by:Larm gigs in 2019. All fueled by people wanting to do well in Fantasy Music Manager – a game we released at the festival.
The project started with an idea from founder Simen: people are crazy about music, and fantasy sport games are huge. Can we combine the two? We loved the idea and started sketching on a prototype before our first meeting was over.
After testing out some initial concepts, we landed on a game focused around events. You take the role of a manager and sign bands you believe in. If they do well on their gigs, you do well in the game.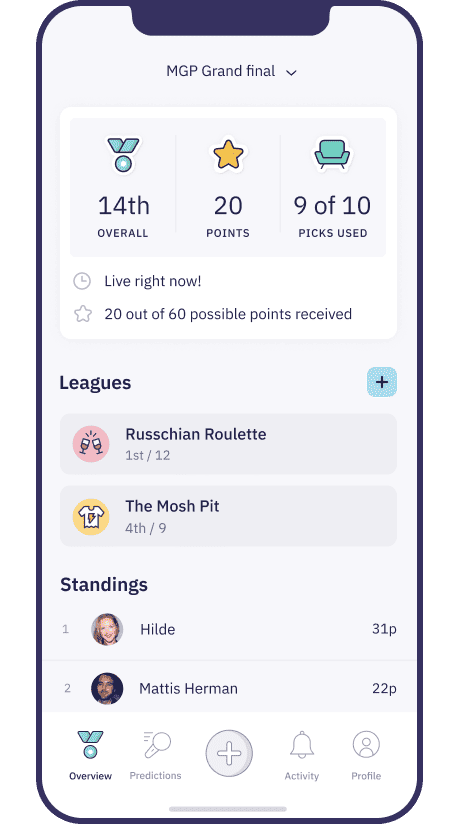 A music festival like by:Larm – one for people within the industry – was the ideal place to launch such a concept. During the event, over 2 000 signed up to play, we got national TV coverage, people in the audience were shouting for good reviews, and bands even talked on stage about their efforts to score bonus points.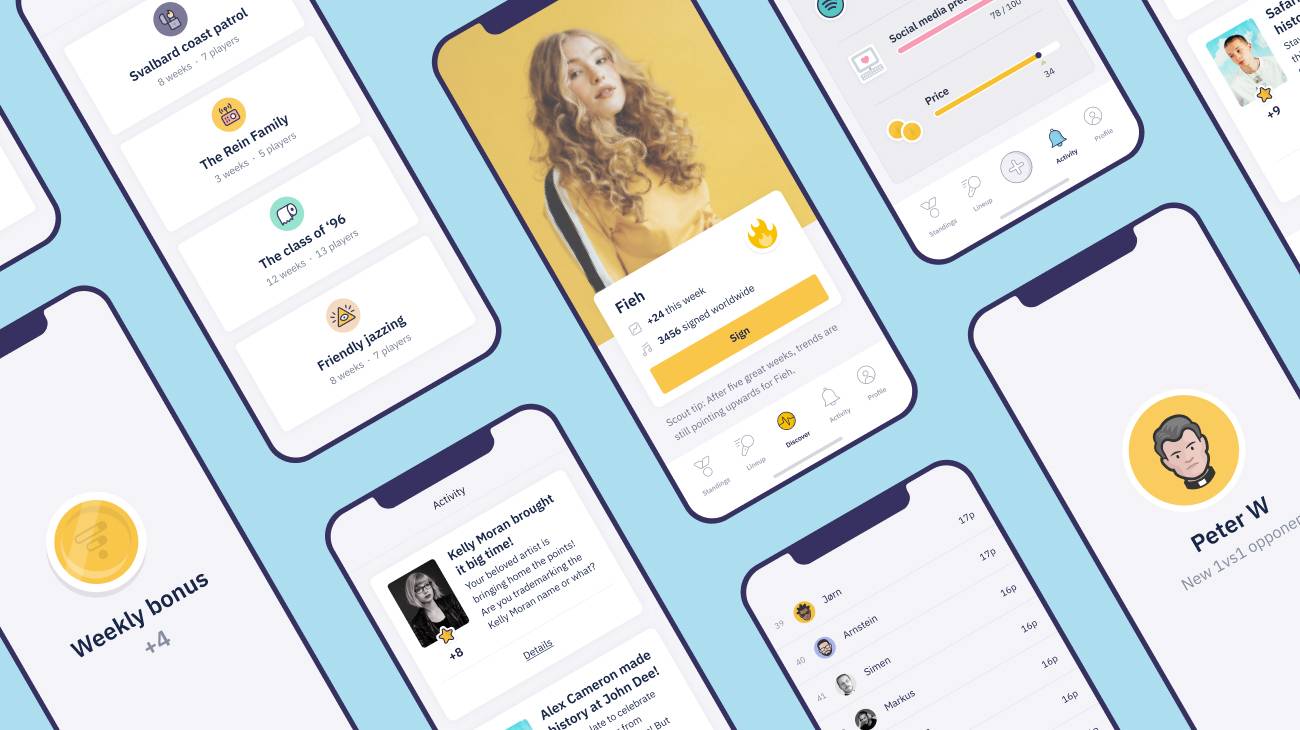 To pull all this off, we made a band of services playing together: the actual game in the form of native apps, a system for critics out in the field, and an admin area to set up each game.
We had the pleasure of designing everything from the ground up: the brand identity, the whole user experience, marketing material, and the ton of UI elements involved.
On the famous Øya festival the same year, we recruited a new band of critics and tweaked the concept to include artist tiers, before doing a new round of manager mania.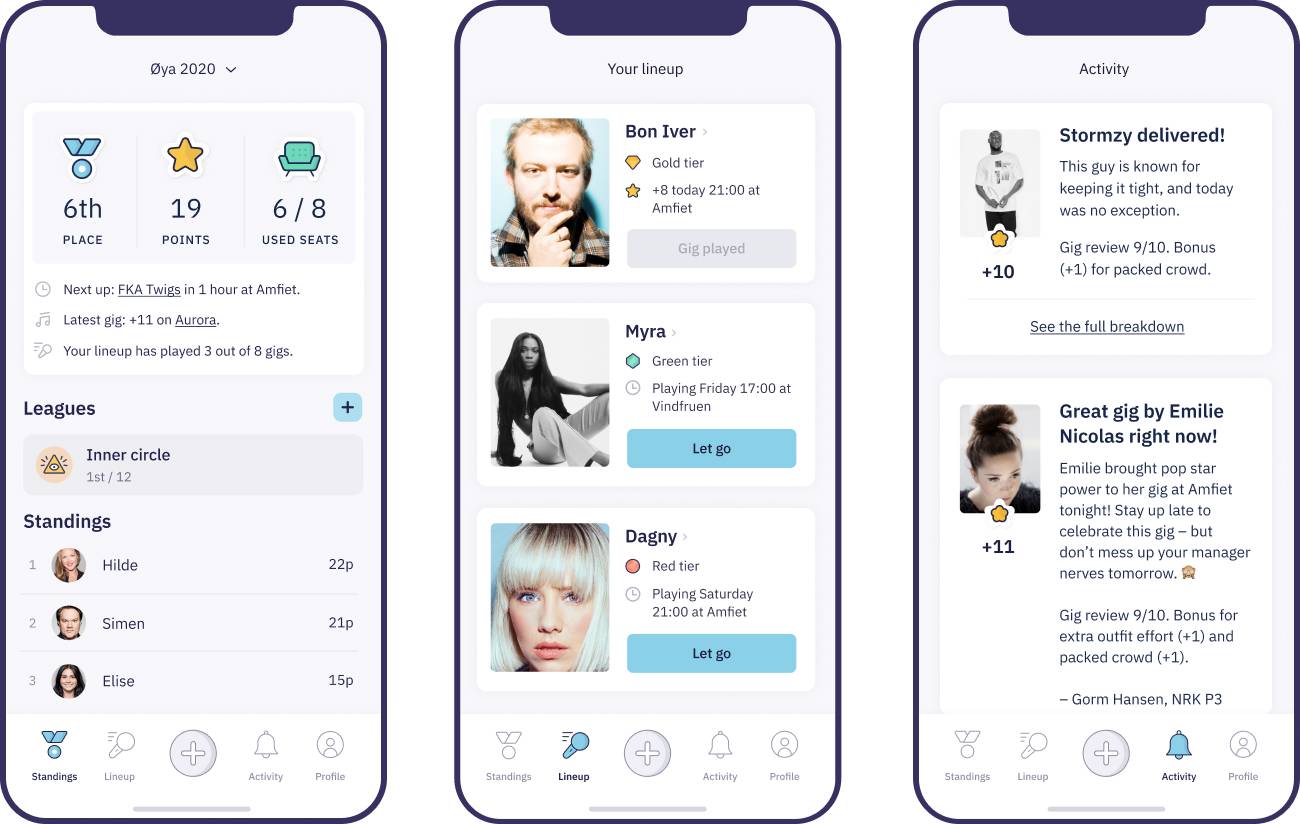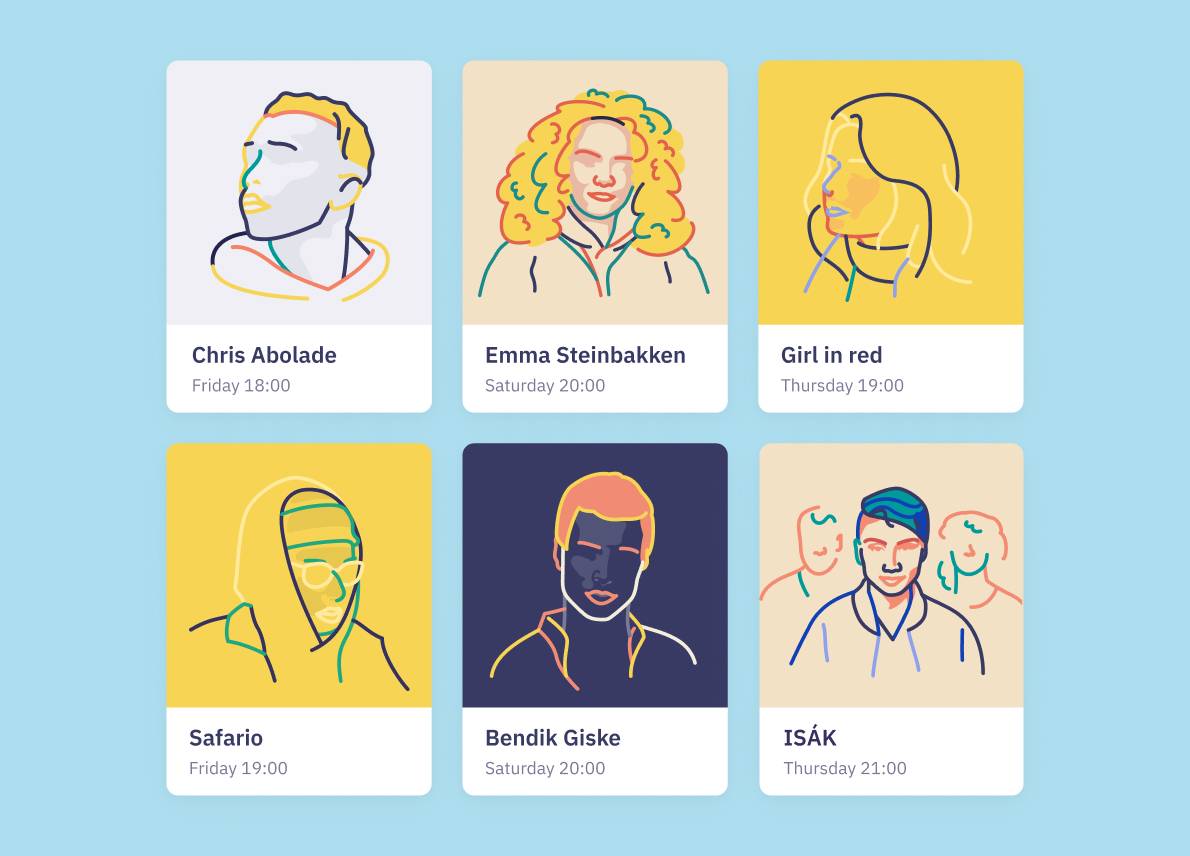 Jamming on
In 2020, we expanded the game to include TV shows. The Norwegian Eurovision qualifiers (MGP) got their own game mode, where you predicted the winners of each round: first place, best stage performance, critic favourite, most out of tune etc. Perfect for shows like American Idol, The Voice and the like.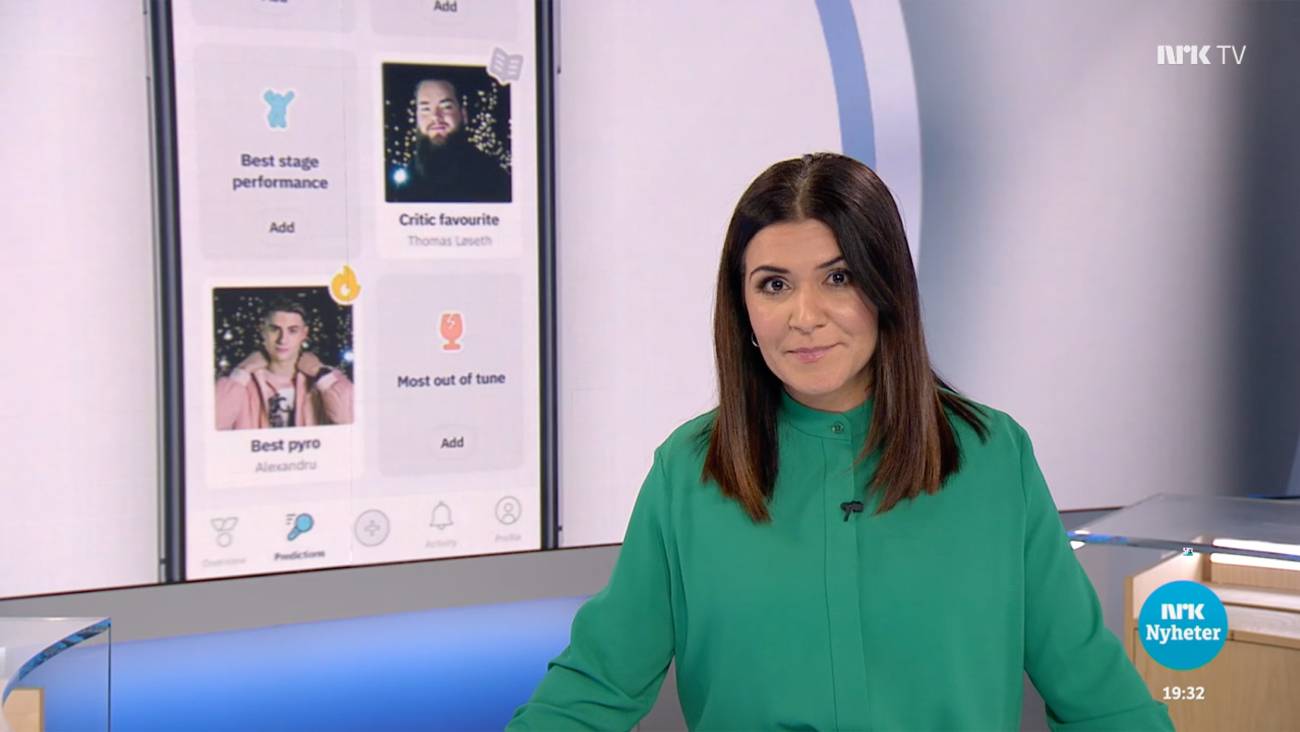 Distilling days of festival fun into an hour of TV intensity required us to rethink the game and its mechanics. A balancing act of adding something brand new, while still keeping the core of the game familiar.
The result was essentially a whole new game that people played in sync with national TV, six Saturdays in a row. This new addition made for an even more versatile game, demonstrating the vast potential for different modes and configurations.